Fall is here and there's no better time to enjoy an awesome cocktail with friends at an elegant Thanksgiving party or a socially distant outdoor Friendsgiving. Apple cider is everywhere and there are so many ways to use this in delicious fall cocktail recipes. Here are 21 cocktail ideas you and your guests will love.
We appreciate every share!
Recreate any of these drinks with the help of Dollar Tree:
You Will Also Love: How to Prep an Exhilarating Thanksgiving Game Night
1- Apple Cider Mule
This Apple Cider Mule is a refreshing twist on the traditional Moscow Mule. It's made with Kentucky bourbon, apple cider, ginger beer and is the perfect cocktail for fall.
Recreate this cocktail: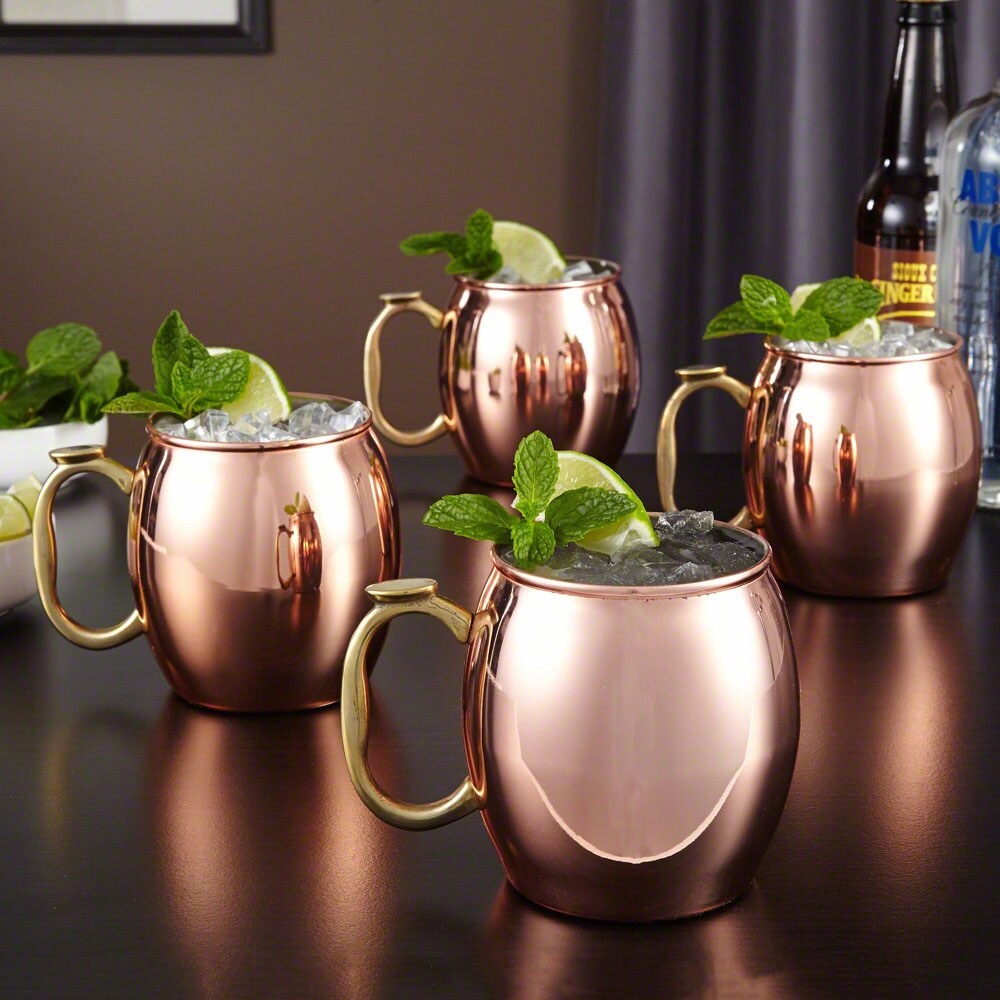 2-Apple Cider Cocktail with Bourbon
Get ready for fall in just 3 minutes with this simple apple cider cocktail. Loaded with sparkling apple flavors spiced up with a dash of bourbon, the cinnamon-sugar rim perfectly tops it off and makes this a complete apple pie in a glass.
3-Hard Cider Punch
Cozy up with a warm mug of Mulled Apfelwein Bowle for something truly special. A combination of hard cider, spiced apple cider, brandy-soaked fruit, and warming spices make this autumn-themed punch comfort in a glass.
You Will Also Love: Bright and Fun Thanksgiving Table For Kids
4-Cranberry Apple Cider Moscow Mule
Delicious any time of year, this Cranberry Apple Cider Moscow Mule is light, crisp, and refreshing; perfect for a night in with friends or a large family gathering.
5-Apple Cider Old Fashion
Apple Cider Old Fashion is a twist on a supper club favorite. Brandy, Brown Sugar, Bitters, and Fresh Apple Cider make a delicious and unique fall drink.
6-Fireball Apple Cider Jello Shots
These Fireball Apple Cider Jell-O Shots are made with Jolly Rancher Apple gelatin, Fireball Whiskey, and fresh apple cider.
7-Sparkling Apple Cider Sangria
Use your favorite wine for this bubbly, fun, perfectly autumn apple cider sangria! With fresh Honeycrisp apples, pomegranates, fresh and sparkling cider, cinnamon, a splash of citrus, and plenty of alcohol, apple cider sangria the perfect drink for your comfy fall evenings and holiday get-togethers.
8-Caramel Apple Cider Colada
Caramel Apple Cider Cocktail is a taste of the tropics blended with delicious fall flavors. Get your blender, you'll love this autumn drink.
9-Gingered Bourbon Apple Cider Cocktail
Apple cider gets a warming pour of bourbon and a sparkling touch of ginger ale for the perfect fall cocktail.
Recreate this drink:
PIN for later!
You Will Also Love: How to Prep an Exhilarating Thanksgiving Game Night
10-Hard Raspberry Apple Cider Cocktail
This Hard Raspberry Apple Cider Cocktail has a refreshing fruity flavor that starts with the hint of tart raspberries, followed by the sweet, crisp flavor of apples with a bit of a bite.
11-Apple Pie Moonshine
Easy Apple Pie Moonshine is the drink of the season. Filled with fall flavor, this is perfect for gift giving!
12-Spiced Caramel Apple Cider Delight
This delicious Spiked Caramel Apple Cider Delight is a refreshing fall treat that is perfect for an afternoon treat, a party drink, or just because. Easy to make, capturing all the favorite fall flavors in a delicious Fall Cocktail.
13-Apple Cider Margaritas
An Apple Cider Margarita is a great twist on a traditional margarita and is perfect for the colder months (Hellooooo Fall!!). This tequila cocktail is sweet with warm flavors of cinnamon and apples. Yet when it is served cold it is cool and refreshing.
14-Harvest Mezcal Ole Cocktail
Harvest Mezcal Ole is an incredible smoky cocktail with harvest flavors that include apple cider and maple syrup. If you love mezcal, you will love this!
15-Apple Cider Mojito
Enjoy the flavors of autumn with a tropical twist in this sparkling Apple Cider Mojito cocktail. It's easy to make and deliciously spiced!
16-Snikerdoodle Apple Cider Mimosa
This Snickerdoodle Apple Cider Mimosa is a fall version of the classic mimosa using fresh apple cider, cream soda, and sparkling white wine.
17-Amaretto Apple Cider Cocktail
Amaretto Apple Cider Cocktail combines the best flavors in an easy to make an adult beverage that's perfect for fall. You'll love the combination of this great drink.
18-Autumn Apple Cider Donut Cocktail
Enjoy autumn in a glass with an Apple Cider Donut Cocktail made with freshly pressed apple cider, cake vodka, and bitters with a crunchy cinnamon sugar rim inspired by the flavors of the classic cider mill dessert.
19-Apple Cider and Rum Punch
Apple cider, fizzy soda, and rum make this delicious rum punch, garnished with apples and cinnamon sticks for a festive Fall drink.
20-Apple Cider Hot Toddy
Super yummy apple cider hot toddy. Delicious apple cider hot toddy alcohol drink recipe that will please any crowd.
21-Apple Cider Maple Fizz
Add a little sparkle to your life with this bubbly apple cider maple fizz. It's the perfect balance of crisp ginger, sweet maple apple, and a warming dash of bourbon. Give it a fancy touch with amber sugar-rimmed glass, if you'd like.