This post may contain affiliate links. This means we get a small commission for all our recommendations at no extra cost to you.
If you enjoy decorating for Christmas you know that thinking of a new Christmas tree can be fun, yet challenging at the same time. There are a gazillion tree themes on Pinterest. Gorgeous trees with elegant decorations. There are also a lot of ideas for wine cork ornaments.
However, not many trees are fully decorated with wine elements. Our sunroom has an amazing wood wall and it's the perfect place to entertain family and friends. So we call it our "wine room". Danny made these gorgeous wine cork wall art to make it official :). What a perfect place to put together a wine-themed Christmas tree. Of course, we had to full-force with the theme!
Why should I create a wine-themed Christmas Tree?
We have a lot of supplies to work with.
If you haven't noticed, Danny and I have lots of wine-themed projects because well, we are wine lovers. Our husbands discuss and drink wine while we craft basically every Friday night. What does this mean? There are many supplies for us to put together a beautiful tree. We can't tell you how many projects we've made from corks because we collect so many. We also have wine signs and empty wine bottles we love to upcycle.
Inexpensive, one of a kind DIY ornaments.
Stand out by making your ornaments that are really simple. Your family and friends will be really impressed when you tell them you made these ornaments yourself. Continue reading below to get step by step instructions!
It's entertaining!
You can admire a beautiful tree for a short time, but this wine tree will keep your guests laughing for a while. These DIY tags poke fun at all the wine lovers out there.
We appreciate every share!
READY TO DECORATE YOUR WINE LOVER'S CHRISTMAS TREE?
Let's start from the top of the tree and work our way down.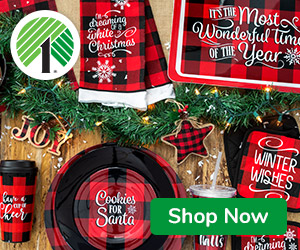 How to Create a Wine Cork Tree Topper
This wine cork tree topper with the perfect star replacement. And it is very easy to make.
All you need is a 5-inch foam ball and about 40-50 wine corks or so. Simply hot glue the end of the wine cork and stick it onto the foam ball. Work slowly and make your way around the ball until it is fully covered. The ball will easily rest on the top of the tree if you open some of the branches to cradle it.
Rustic Christmas Tree Decor
We wanted to keep the decorations of this tree simple and rustic to reflect grapevines and the wood wall that we have in our sunroom. Therefore we lined the tree with 6 inch burlap. Wrap the green tree with the burlap in a slanted motion working your way all the way down.
Then adorn with simple clear and white ornament balls. We absolutely love the look of the large clear balls because they let the light come through and they are sparkly. We stock up on these big plastic balls at Dollar Tree.
Easy DIY Wine-Themed Ornament ideas
For this wine lovers Christmas tree, we created 4 simple ornaments.
1. Wine Cork Star Ornaments
To mimic the look of the tree topper, we made mini versions to use as ornaments.
For these wine cork ornaments, use 1-2 inch foam balls. These will take approximately 12-15 wine corks.
2. Dollar Tree Ornament
Then we took these beautiful jars from Dollar Tree and filled them up with corks. Add a simple white ribbon and glue on a small loop of twine at the top so it can hang.
3. Napa Photo Ornament
Similarly to the jars full of corks, we took the same jars and made a personalized ornament with photos from our trip to Napa.
Simply cut out moments from your wine-drinking adventures. 4×6 photos work well. Measure the photo and cut out 2 ½ inches tall to fit the jars. Keep the width of the photo 6 inches. Add a simple bow.
Sparkle Tip: Place the photo inside without gluing it down so that you can re-use the jar for other themed ornaments.
4. Funny Wine Tags
Finally, we made these cute and funny statements about wine. Printed them white card stock and then layered them onto black or gold cardstock.
Some of these are in the shape of a tag but you can also just print them out in squares and please them in between the branches of the tree. They hold pretty well.
Here are some of my favorite wine sayings/quotes:
Save Water, Drink Wine
Tonight's forecast…99% chance of wine.
I make wine disappear, what's your superpower?
Group therapy in session….CHEERS!
Wine improves with age, I improve with wine
Save these easy ideas for later!
Wine Lovers Christmas Tree Base
Finally we get to the bottom of the tree. How would you decorate a wine-themed tree base? Well with wine bottles of course. We put together this magnificent tree base with every wine-themed accent we had lying around the house.
The tree itself is actually sitting on a wood crate to give it height. Then we covered the crake with rustic fabric and burlap. To the sides of the tree, we stood up two wooden crates vertically. This will house some of our favorite wine bottles.
Add some greenery with these simple wreaths from Dollar Tree. We also have these gorgeous topiaries. They are such a great investment because we use them for so many set-ups! Add any fun wine-themed wood sign. We've picked up a few of these at Home Goods.
This wine definition frame is an easy one you can make at home. But out a 16×16 cardboard. Place a wood-themed paper (usually comes in 12×12). Cover the perimeter of the cardboard with wine corks. The pattern is with 2 at a time, alternating horizontal and vertical positions. Finally, print out the definition of wine on a regular 8×10 sheet and add it to the center.
We took the same approach with the DIY frame. All you need is a 5×7 frame from Dollar Tree!
So if you think this tree looks beautiful during the day, here's what it looks like at night. Enjoy your tree while drinking a little bit of wine this holiday season!